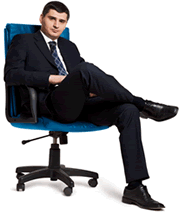 If you need to secure a leader to drive your local, divisional, national or global business growth, we have can give you direct access to business leaders via our highly targeted Executive Search recruitment model.
Under an Executive Search engagement model, we are not limited to one sourcing strategy which allows us to maximise the potential pool of executives available. The depth of our domestic and international databases along with our ability to use multiple sourcing strategies provides a comprehensive platform to source and secure the most relevant executives for your business. The bottom line is that we provide effective candidate attraction strategies in a cost/time efficient manner delivering the strongest leaders for your organisation.
Service Outline
 Source C Level candidates of strategic commercial importance

 Unparalleled Research Capabilities.

 A targeted long list of 40 candidates created within 7 days

 Shortlist of interested candidates produced within 20 working days

 Client anonymity guaranteed.

 Consultants follow a rigorous Four (4) Phase Search & Selection Process. 

 12 months candidate replacement or full fee credit guarantee
For further assistance, contact one of our consultants on 1300 303 497 or submit a vacancy today.